Metric Tubing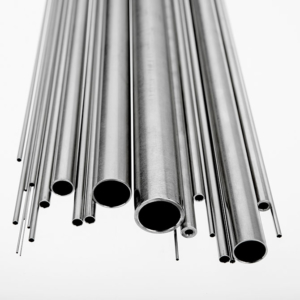 MicroGroup typically stocks seamless 304 stainless steel metric tubing and 316 stainless steel metric tubing, usually in the annealed temper condition manufactured to OD and wall dimensions. Metric tubing is generally used with standard metric compression fittings and other commercial applications that require corrosion resistance and strength.
For a complete list of sizes and alloys or additional information:
www.microgroup.com or call 800-ALL-TUBE(255-8823).
Please specify Metric tubing by:
For more information about sizes or alloys not listed below call 800-All-TUBE and speak with one of our All-Tube Sales Representatives.
Buy Today, Ships Next Business Day.
Certificate of Compliance is available by request with a minimum item order of $400
Showing all 20 results