Engineered Components and Assemblies
MicroGroup, part of TE Connectivity, is one of the world's largest producers of miniature metal components and assemblies purchased by manufacturers of technical products ranging from surgical instruments and medical implants to aerospace assemblies and analytical devices.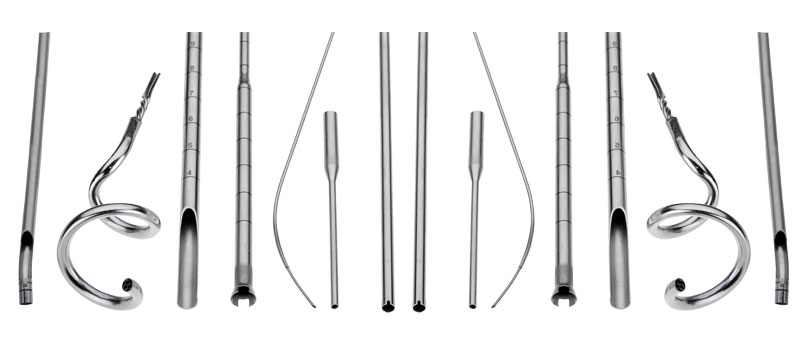 These components can range from simple cut-to-length tubing with a machined orifice, to an intricate assembly of complex parts, in quantities ranging from trial volumes to large commercial runs.
If your specifications are complete, MicroGroup can provide a quotation and production timetable quickly. Or, MicroGroup can provide the engineering assistance it takes to finalize your specifications, whether your part requires minor modifications or complete re-engineering involving fresh drawings and prototypes.
MicroGroup's personal and proactive approach delivers more at every stage of the development cycle, which helps you uncover new design efficiencies and optimize the manufacturability of your product. Utilizing state-of-the-art SolidWorks and Pro/Engineer software, MicroGroup engineers can transform concepts into prototypes in a matter of days.
With an expansive in-house inventory of raw material from which to draw, and an unequalled range of automated production capabilities in-house, you can minimize the delays and potential problems associated with multiple vendors by relying on MicroGroup for it all.
By integrating the knowledge of MicroGroup's application team with the latest in lean manufacturing and quality systems, MicroGroup is ready to transition prototypes into robust, validated manufacturing processes scalable to your production volumes.
Regardless of the simplicity, complexity or quantity of your part, or the stage of its development, rest assured that MicroGroup offers all of the services essential to streamline the production of your components, while eliminating the risk and delays of dealing with multiple vendors.
Also see Capabilities > Rapid Prototyping.