A World Leader in Micro-Metal Components
With over 50 different in-house manufacturing capabilities, MicroGroup, part of TE Connectivity, is one of the world's largest and most comprehensive manufacturers of micro metal parts. MicroGroup customers can benefit from a broad array of precision parts, rapid deliveries and uncompromising quality, while enjoying one-to-one relationships with highly experienced technical personnel throughout the development cycle.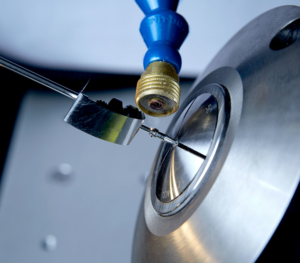 Whether you require rapid prototyping, or rapid machining of an existing part in high-volume production runs, you can count on our technical experts to personally expedite your job through production efficiently, and relieve you of at least one stress point in the production of your medical component.
MicroGroup can source stainless steel tubing and other alloys as well as solid materials almost instantly from our existing inventory, while our extensive range of in-house machineries allows the production of virtually any micro metal part — from simple cut-to-length tubing to finely machined assemblies — in the shortest time possible.
Give your part — and your completed OEM product — the competitive advantages offered to you by MicroGroup's extensive capabilities.