Rapid Prototyping
MicroGroup, part of TE Connectivity, offers prototypes fabricated from any material in our vast inventory of tubing, rod, bar and wire in stock.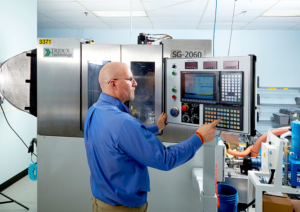 The Engineering Staff and Program Managers are thoroughly experienced in the development of prototypes for medical and other technical products that not only perform as specified, but are also efficient to manufacture. A reliable partner during this critical phase of your project, MicroGroup can convert drawings from virtually any format, work with you to avert potential manufacturing issues, and move your approved prototype through validation and production rapidly.
MicroGroup's comprehensive quality system complies with ISO standards (see below), ensuring you of uniformly precise components, whether simple or complex.
MicroGroup's Rapid Prototyping Department offers
Dedicated Program Managers
MicroGroup's dedicated Program Managers are instrumental in the management of your prototypes. Working with you from concept through production, they serve as your conduit to the manufacturing operation by:
Developing and validating the most efficient manufacturing processes
Providing updated project reviews and Gantt charts
Meeting your budget parameters
Expediting delivery
Ensuring effective communication at each stage of production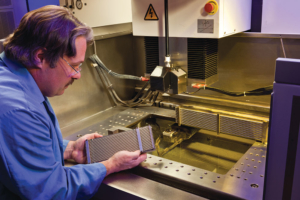 Precision Part Manufacturing and Assembly:
MicroGroup's world-class manufacturing capabilities assure that your tight-tolerance parts can be scaled up from concept to commercialization.
Speed and Precision
Through dedicated Program Management and on-site support, MicroGroup can meet your timelines while ensuring the consistent quality of every part.
Quality and Validation
The MicroGroup quality systems comply with ISO 13485:2016 standards.