With 40+ in-house processes, we provide the fastest service whether you need off-the-shelf tubing or print-to-part.

We are ISO 13485 and ISO 9001 certified, but our commitment to quality goes further. We keep our tolerance to .001 inches on any length between .045 and 20 feet.

Trusted by over 60% of the largest medical device companies in the world for prototyping and production.
MicroGroup is a world-leading supplier of small-diameter tubing, solid stock, and miniature metal components with 40+ in-house processes.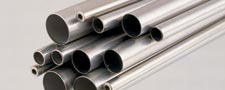 Over 7,000,000 feet of small-diameter stainless steel tubing in custom sizes, cuts and finishes available for immediate shipment.