Posted June 25, 2017 by Nicole Belanger
Microgroup Expands with Additional 3D Printing Capabilities
MicroGroup continues to expand 3D printing capabilities with the purchase of a Markforged 3D Printer for our Toolmaking department.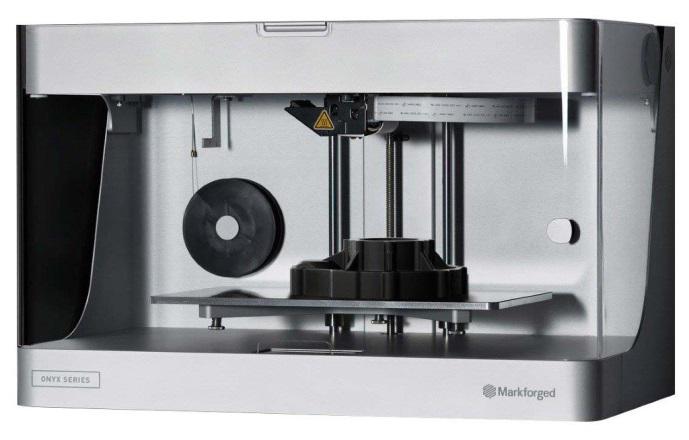 The addition of this printer allows for rapid production of high precision bend tooling and fixtures made from either nylon or fiberglass, significantly reducing the lead time for custom tooling and fixtures for our customers. We are regularly evaluating our capabilities to find solutions to increase our efficiency and productivity. Our business continues to thrive as we continue to meet our customer's needs.
"After witnessing the advantages of our previous investment in 3D printing, we are building on it by adding a second investment in the technology. This will further enhance our ability to rapidly build specialty fixtures to tight tolerances. This is a key capability in meeting our customer's need for fast prototyping and rapid commercialization."
– Bill Bergen, President & CEO, MicroGroup Inc.