Posted December 18, 2017 by Nicole Belanger
MicroGroup now has Additional Grinding Capabilities
MicroGroup part of TE Connectivity recently completed the installation of a new state of the art Tridex Electro Chemical Grinder (ECG).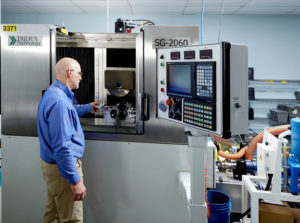 This new technology provides additional grinding capabilities for the high precision tight tolerance needle market.

We continue our investment in new technology to support our customer's growth and quality requirements.