Posted April 21, 2012 by Nicole Belanger
MedNet marketing MicroGroup's metal components for medical applications in Europe and Israel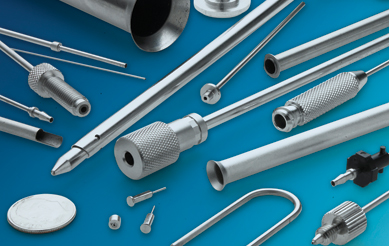 MÜNSTER, DE — MedNet GmbH has been named exclusive representative in Europe and Israel for metal components for medical applications produced by MicroGroup Inc. of Medway, MA, USA.
The agreement between MicroGroup and MedNet, effective 1 February 2011, will provide a high level of personal service to medical OEM specifiers throughout Europe and Israel, a rapidly expanding market for MicroGroup that was formerly serviced from the US headquarters.
MedNet Director, David Thaler, said the agreement providesMicroGroup with greater market penetration and personal customer support, while expanding the range of medical products MedNet currently markets to original equipment manufacturers in medical and technical industrial fields.
An ISO 9001:2008-registered company established in 1971, MicroGroup produces micro-machined metal parts, tubing, solid materials, miniature valves and assemblies for surgical devices and medical implants. The company's vertically integrated capabilities include research and development, engineering, prototyping, micro machining and finishing in small or large volumes.
MedNet, founded in 1990, is an international marketing organisation representing producers of medical-related components for angiography and fluid management, IV-equipment, tubing and tubing connectors, products for sterilization control as well as custom made components from elastomeric, polymeric and precious metal materials.