Posted December 9, 2016 by Nicole Belanger
Successful Manufacturing Day at MicroGroup Inc.
Tri-County Students Get Inside Look at Modern Manufacturing Technologies and Careers
Due to our Nation's growing demand for precision manufacturing, the need for a skilled workforce is also increasing. We believe early exposure to potential future manufacturing jobs is extremely important to encourage students with an interest in machining, engineering, and/or technology. By opening our doors to local students as part of "Manufacturing Month," MicroGroup was able to show them first-hand the exciting opportunities that are available.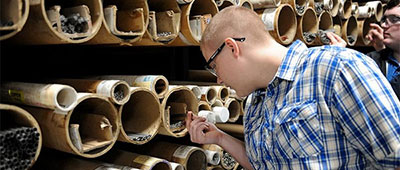 In order to give the students an idea of what a modern day manufacturing facility looks like, we wanted them to witness the wide range of our production activities in action. Exposing them to various processes on our manufacturing floor – from designing to producing – and the technology that is employed proved to be extremely valuable.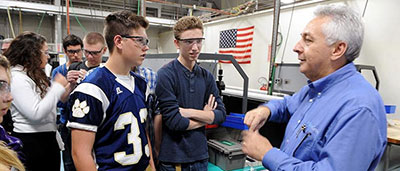 After touring the facility, the students were greeted by a panel of MicroGroup employees, who provided information about their career paths. The panel was then opened up for a question and answer forum, giving students a deeper sense of the first hand experiences of career choices as well as the manufacturing processes and techniques the employees utilize.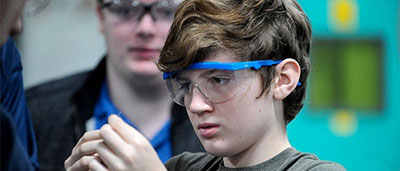 "The first annual Manufacturing Day open house and celebration was a great success for both our employees and the students who attended. We are pleased MicroGroup was able to provide the opportunity for those who have a genuine interest in manufacturing and technology."
– Bill Bergen, President & CEO, MicroGroup Inc.
Photo Credit: Daily News and Wicked Local staff Photo/Art Illman