Posted July 6, 2016 by Nicole Belanger
ASTM Standards – Specifications for Excellence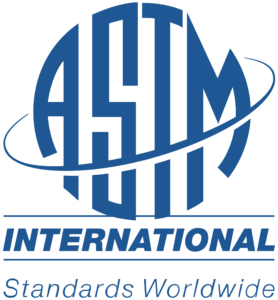 ASTM standards are formal, technical requirements that establish quality specifications for a wide range of materials, products, systems, and services; they serve as the basis for manufacturing, procurement, and regulatory activities worldwide. ASTM stands for American Society for Testing and Materials.
The standards are developed and published by ASTM International, a non-profit organization that utilizes technical committees to establish voluntary standards by means of committee consensus. They provide specifications for steel, plastics, textiles, electronics, testing methods, sports equipment, and thousands more materials and processes.
While there are other standards used in the industry for stainless steel tubing (MIL-T, ISO, etc.), ASTM standards are the most readily available and widely used.
The History of ASTM International
Charles Benjamin Dudley, a chemist for the Pennsylvania Railroad, worked to solve the epidemic of rail breaks caused by substandard steel during the 1880's. Steel suppliers were resistant to any criticisms of their steel and were determined to retain full authority over quality control.
Dudley resolved to initiate a constructive dialogue between steel suppliers and the railroad companies. He contended that the formulation of technical standards required the expertise of both manufacturers and their customers. Eventually, Dudley led a group of engineers and scientists who accumulated data and recommendations, which were integrated into written standard specs that were directly applicable to production processes.
The formation of the ASTM standards helped address an emerging problem of the Industrial Revolution. Manufacturers were encountering quality problems with their end products as a result of suppliers selling inferior materials. Early attempts at solving the problems involved material specifications that were highly specialized and applied only to one specific supply order. The development of industry-wide standard specs eased the problems facing large buyers by helping to ensure the uniformity of material supplies.
How Does ASTM International Develop the Standards?
ASTM standards are developed by volunteer committees composed of users, producers, consumers and persons with a "general interest" in the material or process under review.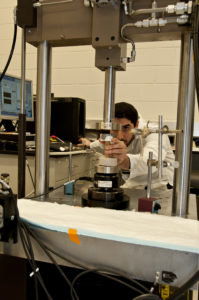 The standard-writing process begins with the formulation of a draft based on relevant research. A series of rigorous review processes follows, and the drafted standard is subjected to multiple votes as it moves up the hierarchy of the ASTM International organization. Before a standard can become official and published, it must ultimately win the approval of the entire ASTM International organization.
Depending on the urgency for a particular technical standard, the drafting and approval process can last a few months, a year, or even longer. The development process includes several safeguards to ensure fairness throughout the review and voting process:
Technical Committees – One such safeguard governs the composition of the technical committees that are responsible for producing ASTM standards. Committee membership is balanced with proportional representation of stakeholders, and producers cannot comprise more than half of any committee or subcommittee membership.
Voting Procedures – Voting standards limit producer participation to one vote per producing company.
ASTM Form and Style Manual – In order to ensure uniformity of its technical standards, ASTM International utilizes an internal document, the ASTM Form and Style Manual; the manual includes the official guidelines for ASTM technical standards, as well as templates, sectional descriptions, and legal instructions.
ASTM International does not require or enforce compliance with its standards, but in many instances the standards are mandatory. For example, ASTM standards are often referenced or incorporated in external contracts and government regulations, both domestically and abroad.
The Importance of ASTM Standards to Stainless Steel Tubing
Compliance with ASTM standards ensures that the customer and supplier are in agreement on the material chemistry and mechanical properties without having to specify in depth each property needed for the application.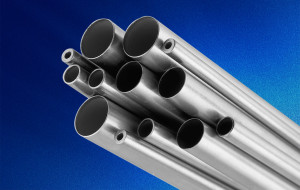 MicroGroup offers ASTM standards on their stainless steel tubing products including fractional tubing, hypodermic tubing, and metric tubing.
One of the most common standards used with stainless steel tubing is ASTM International Standard A269. This is the standard specification for seamless and welded austenitic stainless steel tubing for general service. The specification covers grades of nominal-wall-thickness, stainless steel tubing for general corrosion-resisting and low or high temperature service. A269 compliance requires that all material must be furnished in the heat-treated annealed condition and that the steel must conform to chemical composition requirements. In addition, A269 specifies the hardness requirements for different grades of tubes, and governs mechanical, electric, and hydrostatic testing requirements for steel tubing. This specification also calls out what have become industry standard tolerances on the OD and Wall for fractional stainless steel tubing.
In addition to ASTM A269, MicroGroup also stocks material that meets other ASTM standards including ASTM A213, ASTM A632, ASTM A249, F899, A908 and more. The differences between these standards and ASTM A269 can be found within the chemical, mechanical, testing, tubing sizes and tolerance requirements.
MicroGroup applies standard A313 to the manufacturing of 304 stainless steel wire with spring temper and a bright surface finish.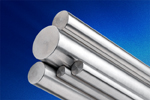 ASTM International Standard A313 is the standard specification for stainless steel spring wire. The specification covers austenitic, austenitic-ferritic, and age-hardenable stainless steel round spring wire intended especially for the manufacture of springs. A313 compliance requires that steel must conform to the required chemical composition for carbon, manganese, phosphorous, sulfur, silicon, chromium, nickel, molybdenum, nitrogen, and other chemical elements. Also dictated by A313 is that material must conform to required tensile strengths following the prescribed heat treatment, and that mechanical tests must be performed on the steel material.
ASTM International Standard A484 is used for production of a wide variety of stainless steel bars and rods.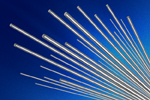 ASTM International Standard A484 is the standard specification for stainless steel bars, billets, and forgings. The spec covers wrought stainless steel bars, shapes, forgings, and billets or other semi-finished materials, excluding wire, for forging. A484 compliance requires that the material must be furnished hot-worked; hot-worked and annealed; hot-worked, annealed, and cold-worked; or hot-worked, annealed, and heat-treated. Furthermore, A484 requires the performance of product analysis tolerances in regard to chemical composition confirmations, and that austenitic stainless steels and austenitic-ferritic grades must conform to the stipulated values of temperature, permitted annealing procedure, quenching, and rapid cooling.
So What Does This Mean to Our Customers?
These standards allow for a common language between MicroGroup and our customers that use stainless steel tubing, wire and bar. While the sheer number of standards available can be overwhelming, it also allows MicroGroup and our customers a way to ensure that the material will meet the needs of the application time and time again.
When specific ASTM standards do not exactly meet the precise need of the customer's request, deviations might have to come into play. For example, the chemistry is needed but a different hardness specification is required. A deviation to the ASTM standard may still provide a way to meet a specification. An example of this would be calling for a "Chemistry Only" or "Chemistry and Temper only" with different tolerances.
If you are looking for a way to get the same starting material, using a specific or modified ASTM standard is an excellent tool to use for guidance.
MicroGroup: Precision, Quality, and Speed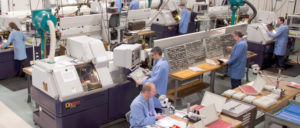 MicroGroup combines superior quality systems with world-class facilities to rapidly deliver exceptional products, which range from prototypes to commercial quantities of materials. By maintaining 7,000,000 feet of raw materials in inventory, MicroGroup can quickly and precisely meet customer demands.
The customers of MicroGroup include more than half of the world's largest medical device and analytical instrument companies. MicroGroup's quality tubing products provide the foundation for their customers' components production.
Whether your company needs expedited prototype development or a bulk supply of materials, MicroGroup is available to provide you individualized service. Contact MicroGroup today to request a quote and give your company a competitive edge in the global marketplace.