Posted August 22, 2013 by Nicole Belanger
MicroGroup Delivers Speed and Precision to the Orthopedic Market
From Prototypes Right Through Production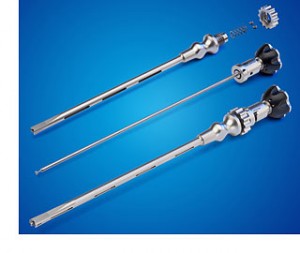 MicroGroup continues to enhance its value to the Orthopedic market with its comprehensive manufacturing platform. Featuring a multi-plant configuration and integrated mix of in-house materials and manufacturing services, MicroGroup can produce complex orthopedic components and assemblies fast. Additionally, with over 40 years of experience in the medical device industry, high-quality manufacturing standards are assured.
MicroGroup's manufacturing platform includes a full array of CNC milling and turning centers along with over 40 secondary operations; EDM, laser cutting and welding, grinding, full finishing capabilities, and much more
MicroGroup is proficient in working with tubing, bar and solid stock; materials available include stainless steel (7,000,000 ft. in stock), titanium, Inconel®, PEEK and more
MicroGroup is equally skilled in the production of Orthopedic Implants and Instruments for the following specialties: Sports Medicine, Spine, Trauma, and Joint Reconstruction
Said William Bergen, President and CEO of MicroGroup, Inc., "The complex needs of the orthopedic market have long been an excellent fit for MicroGroup's broad range of in-house capabilities. With our two, state-of-the-art ISO 13485 facilities, we are uniquely capable of manufacturing the full spectrum of prototype, qualification and production run projects and are well prepared to tackling our customers biggest orthopedic device challenges."
For a thorough evaluation of an Orthopedic project, please contact MicroGroup at info@microgroup.com or 800-255-08823.