Posted January 14, 2016 by Nicole Belanger
MicroGroup's QMS Boosted by FDA Registration 21 CFR Part 820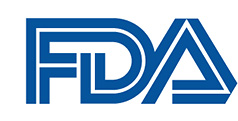 MicroGroup Earns FDA Registration 21 CFR Part 820 for Finished Medical Device Manufacturing
ISO 9001, ISO 13485, ITAR and Now FDA 21 CFR Part 820!
MicroGroup is pleased to announce that it has met all requirements of FDA Registration 21 CFR Part 820 in accordance with federal regulations. Now, with 21 CFR Part 820 complementing the ISO 9001 and ISO 13485 certifications, MicroGroup continues to position itself as a 100% qualified outsourcing partner to the preeminent medical device OEMs in the world.
MicroGroup's robust quality systems exceed those required by the FDA and ISO for added risk management
In addition to its FDA and ISO Registrations, MicroGroup's highly skilled, trained and experienced workforce enhances the execution of its rigorous standards
"Responding to the requests of current and new customers, we pursued this registration to ensure we support their quality and regulatory needs. This is a logical extension of our existing quality systems and certifications we have had including ISO 13485 and ISO 9001 as well as our ITAR registration."
– Bill Bergen, President of MicroGroup, Inc.
MicroGroup welcomes all OEMs to send a print, CAD file, or concept drawing of a development project to info@microgroup.com for a complimentary assessment and pricing proposal.